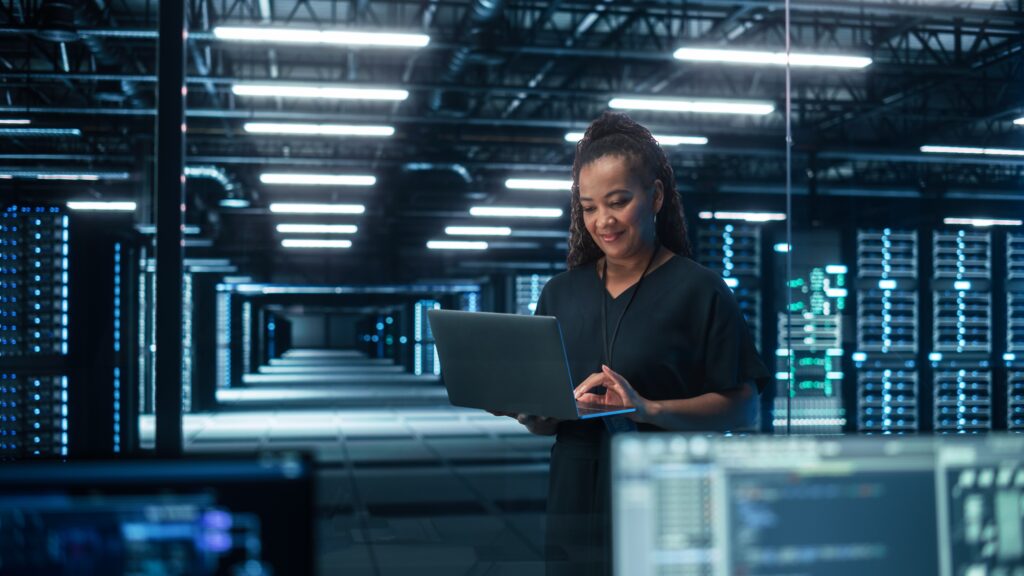 Unleash the Power of Open Source Database Infrastructure with MinervaDB: Performance, Scalability, and High Availability at Your Fingertips!
Introduction:
In today's digital landscape, Chief Information Officers (CIOs) play a critical role in driving innovation and ensuring the smooth functioning of their organization's IT infrastructure. As data becomes the lifeblood of businesses, CIOs are tasked with building robust database infrastructures that can handle massive volumes of data while delivering optimal performance, scalability, and high availability. This is where MinervaDB steps in as a trusted partner, offering open source Database Infrastructure solutions on MySQL, PostgreSQL, InnoDB, RocksDB, and ClickHouse. In this blog, we will explore why CIOs globally choose MinervaDB to address their database infrastructure challenges and propel their organizations towards success.
Unleashing Performance:
Performance is a key factor for any database infrastructure, as it directly impacts application response times, user experience, and overall business efficiency. CIOs trust MinervaDB's expertise in fine-tuning and optimizing open source databases to unlock exceptional performance. Our team of seasoned database engineers leverages their deep understanding of MySQL, PostgreSQL, InnoDB, RocksDB, and ClickHouse to design and implement high-performance solutions tailored to each organization's unique needs. With MinervaDB, CIOs can ensure their applications run at peak efficiency, delivering seamless user experiences and driving business growth.
Scaling to New Heights:
In today's data-driven era, organizations are generating and managing ever-increasing volumes of data. CIOs face the challenge of scaling their database infrastructures to handle this exponential growth without compromising performance or availability. MinervaDB specializes in seamless scalability, empowering CIOs to accommodate data growth effortlessly. Our solutions are designed to scale horizontally, allowing organizations to add new nodes and distribute their workloads efficiently. By leveraging the power of open source technologies and innovative strategies, MinervaDB ensures that CIOs can confidently scale their database infrastructure to meet the evolving needs of their business.
High Availability for Uninterrupted Operations:
Downtime can have severe consequences for businesses, resulting in lost revenue, damaged reputation, and dissatisfied customers. CIOs understand the criticality of high availability and the need for robust failover mechanisms to minimize disruption. MinervaDB prioritizes high availability as a fundamental aspect of our open source Database Infrastructure solutions. We implement advanced clustering, replication, and failover techniques to ensure continuous operations even in the face of hardware failures, planned maintenance, or unexpected events. With MinervaDB as their partner, CIOs can rest assured that their critical systems will stay online and their data will remain accessible at all times.
Trusted Expertise and Support:
Choosing the right partner for database infrastructure is crucial, and CIOs worldwide trust MinervaDB for our extensive expertise and exceptional customer support. Our team of database engineers brings years of experience in managing complex database environments and resolving challenges related to performance, scalability, and high availability. CIOs can rely on us to provide proactive monitoring, rapid bug fixing, and 24/7 consultative support, ensuring their database infrastructure operates flawlessly. MinervaDB's commitment to customer success goes beyond technical expertise – we strive to build long-term partnerships, understanding our clients' unique needs and aligning our solutions to their business objectives.
Conclusion:
As CIOs navigate the ever-evolving landscape of data management and IT infrastructure, they require a trusted partner that can deliver performance, scalability, and high availability for their database infrastructures. MinervaDB stands out as a leading provider of open source Database Infrastructure solutions, offering expertise in MySQL, PostgreSQL, InnoDB, RocksDB, and ClickHouse. By partnering with MinervaDB, CIOs gain access to a wealth of knowledge, tailored solutions, and exceptional customer support. Visit our website at https://minervadb.xyz to learn more about our services and success stories from organizations that have benefited from our expertise. To discuss your specific database infrastructure needs, please reach out to us at contact@minervadb.com or call us at (844) 588-7287. Empower your organization with MinervaDB and unlock the true potential of your database infrastructure.
☛ Technology focus – Vendor-neutral and independent
| Technology Focus | Tools and Technologies |
| --- | --- |
| Linux | Ubuntu, Debian, CentOS, Red Hat Linux, Oracle Linux and SUSE Linux. |
| MySQL | MySQL GA, MySQL Enterprise, InnoDB, MySQL Enterprise Backup, MySQL Cluster CGE, MySQL Enterprise Monitor, MySQL Utilities, MySQL Enterprise Audit, MySQL Enterprise Firewall and MySQL Router. |
| Percona | Percona Server for MySQL, XtraDB, TokuDB, RocksDB, Percona Toolkit, Percona XtraBackup and PMM(Percona Monitoring & Management). |
| MariaDB | MariaDB Server, RocksDB, MariaDB Galera Cluster, MariaDB Backup, MariaDB MaxScale and MariaDB ColumnStore. |
| PostgreSQL | PostgreSQL Performance Benchmarking, Capacity Planning / Sizing, PostgreSQL Performance Optimization, PostgreSQL High Availability / Database Reliability Engineering, PostgreSQL Upgrades / Migration and PostgreSQL Security |
| Cloud DBA Services | IaaS and DBaaS including: Oracle Cloud, Google CloudSQL, Amazon Aurora, AWS RDS®, EC2®, Microsoft Azure® and Rackspace® Cloud |
| Performance Monitoring and Trending Platforms | MySQL Enterprise Monitor, Icinga, Zabbix, Prometheus and Grafana. |
| High Availability, Scale-Out, Replication and Load Balancer | MySQL Group Replication, MySQL Cluster CGE, InnoDB Cluster, Galera Cluster, Percona XtraDB Cluster, MariaDB MaxScale, Continuent Tungsten Replicator, MHA (Master High Availability Manager and tools for MySQL), HAProxy, ProxySQL, MySQL Router and Vitess. |
| Columnar Database Systems | ClickHouse, MariaDB ColumnStore |
| DevOps. and Automation | Vagrant, Docker, Kubernetes, Jenkins, Ganglia, Chef, Puppet, Ansible, Consul, JIRA, Graylog and Grafana. |